I was there.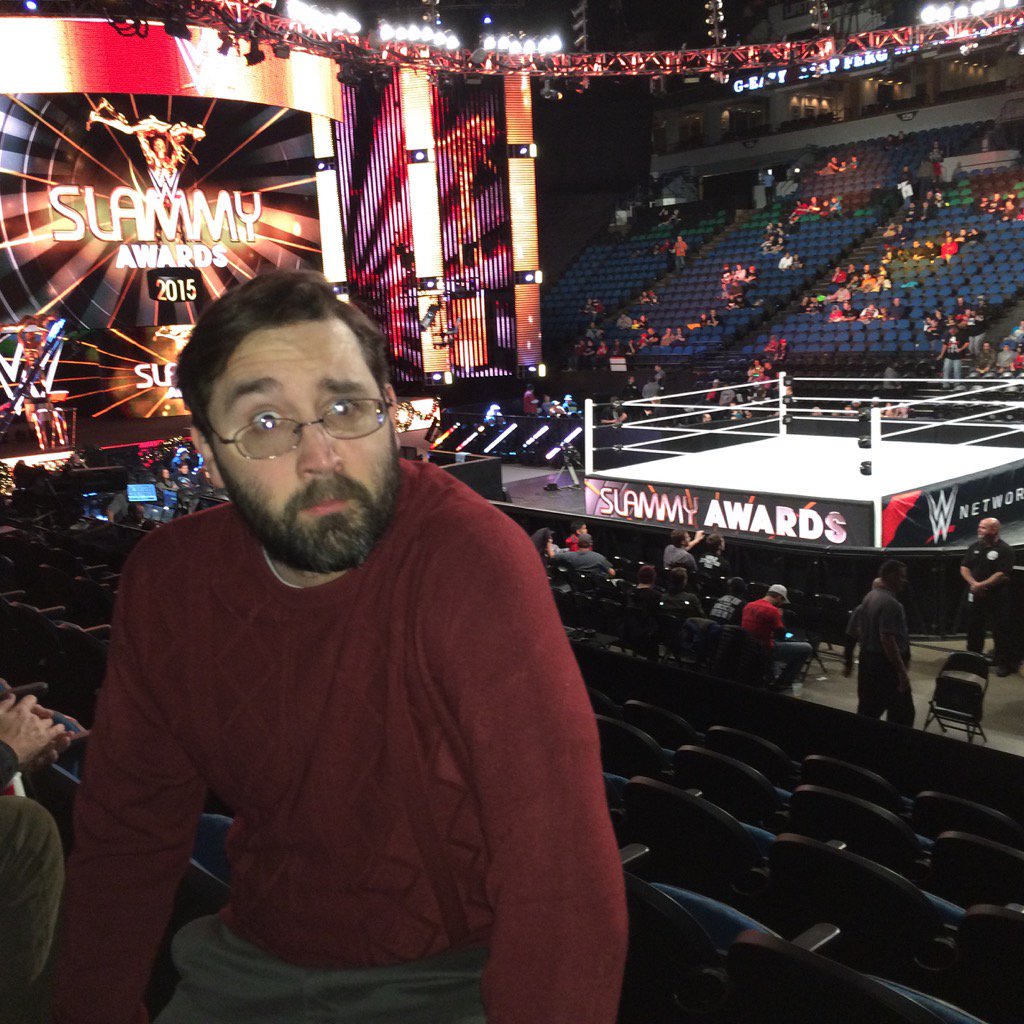 Of course, we immediately noticed the Cage!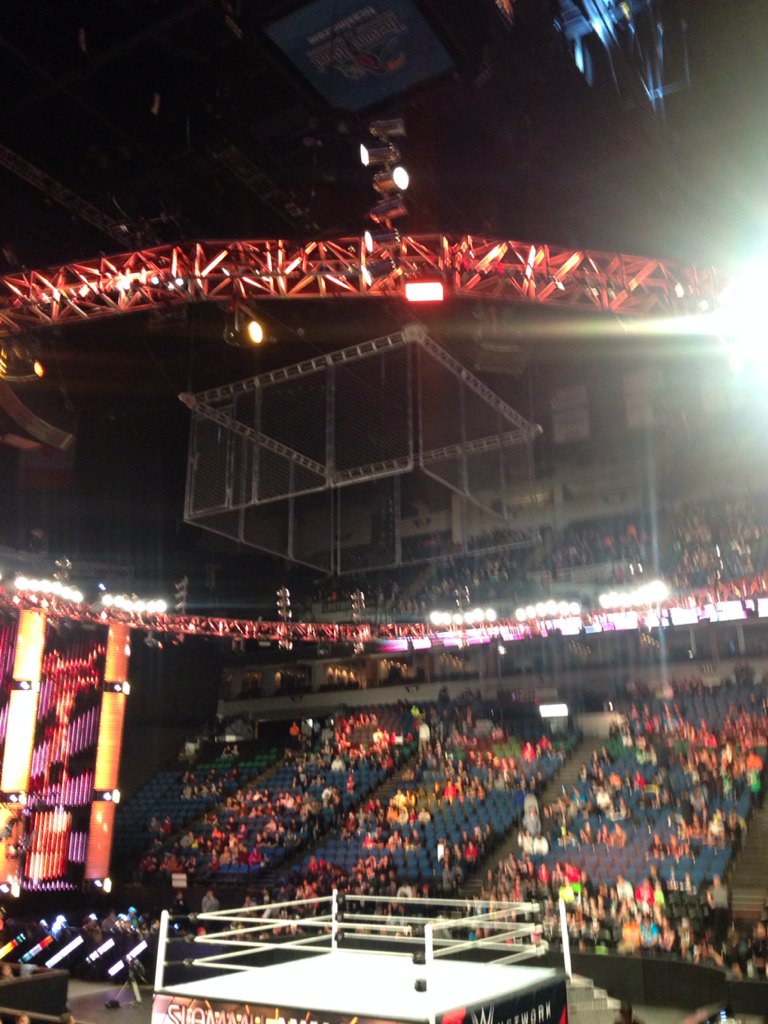 I was sitting near Curtis Axel's family & friends. They were handing out "Where is Axel?" flyers and taking pictures in the crowd with them.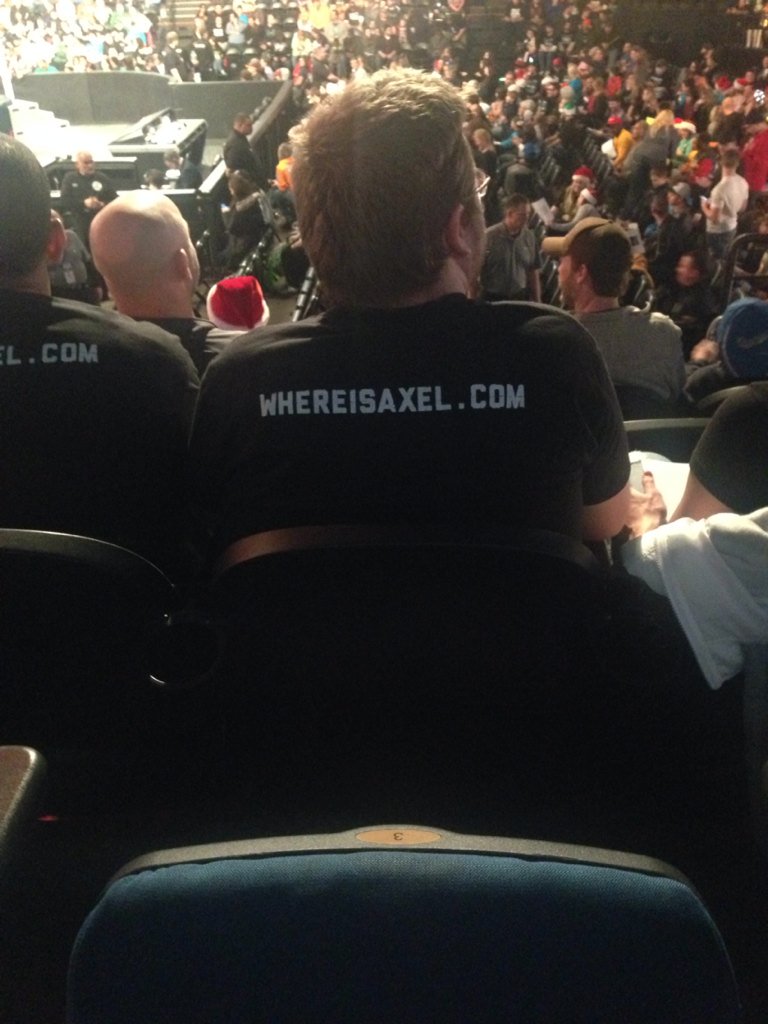 Dark match was Lucha Dragons vs. Ascension. I know it's cliche, but up close some of the dudes - like Viktor & Konnor - are so much bigger than they appear on TV.
LD won.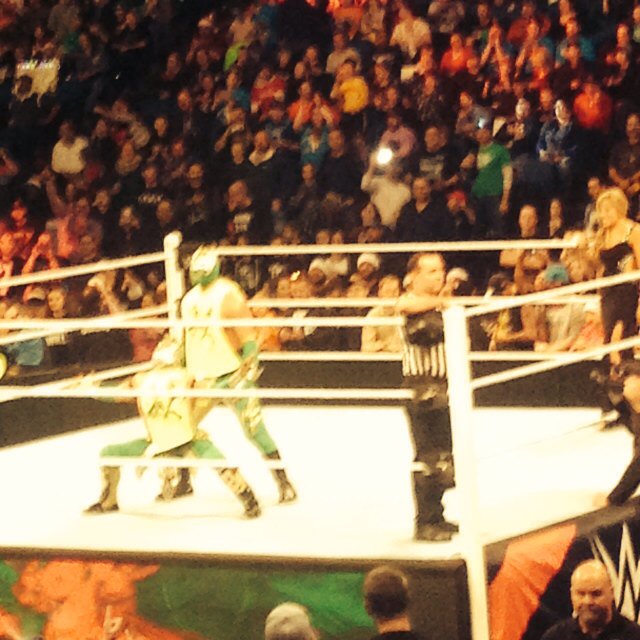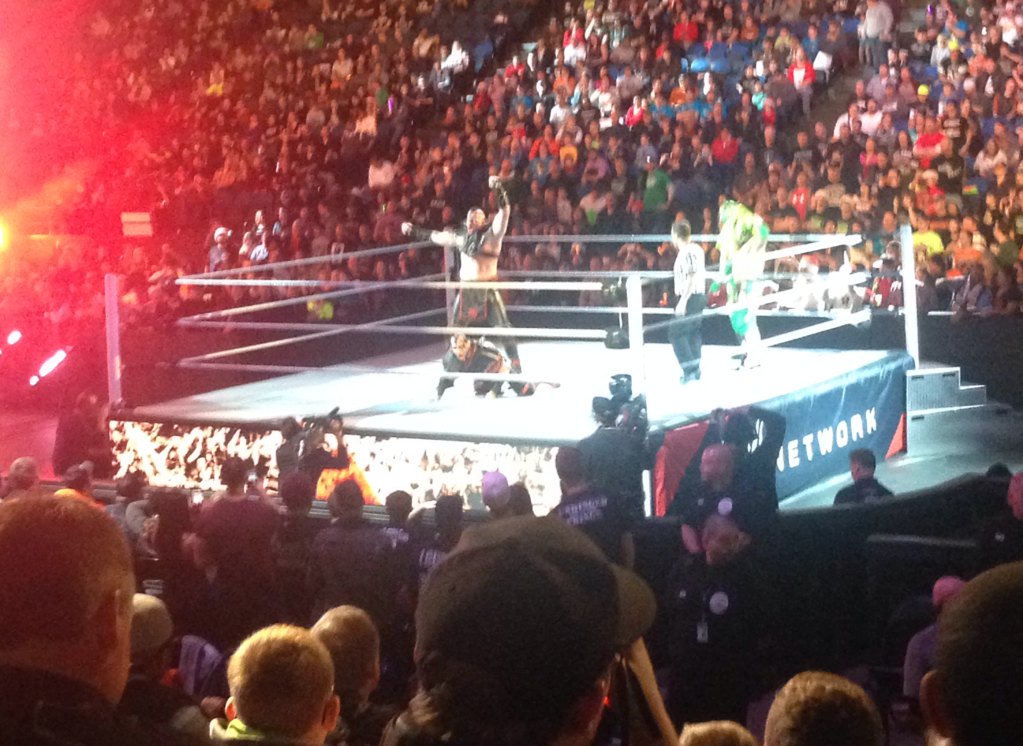 They had Steph's voice SO loud in the Arena. It was intolerable. Her shoes were very shiny.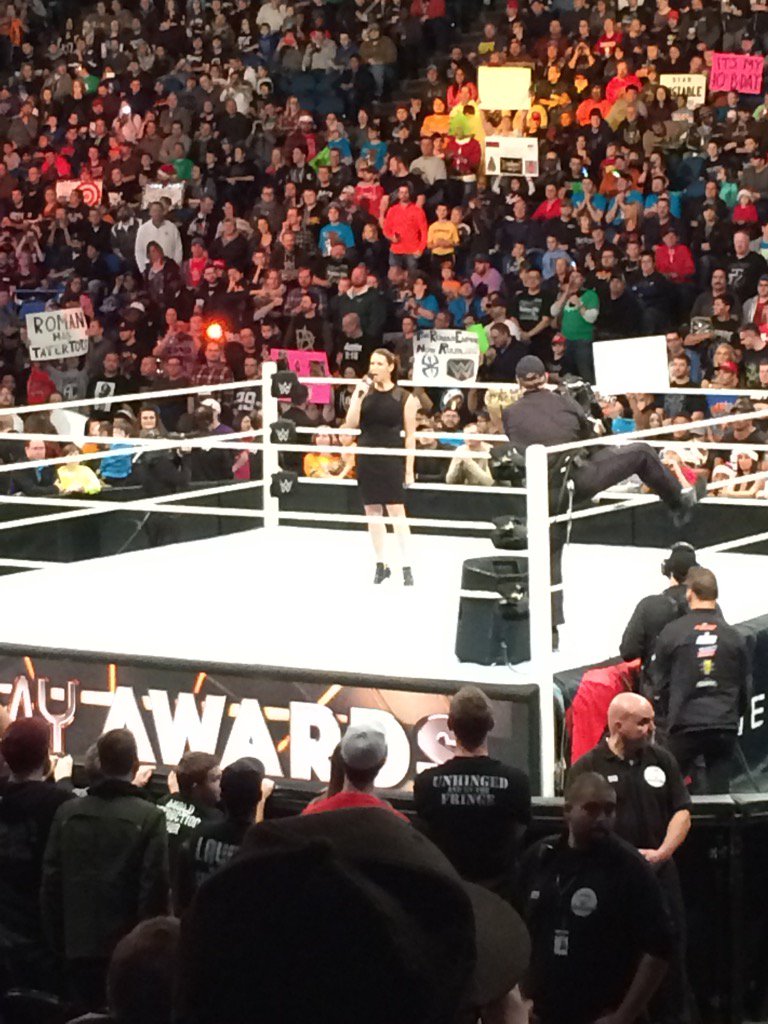 Sample commercial fare.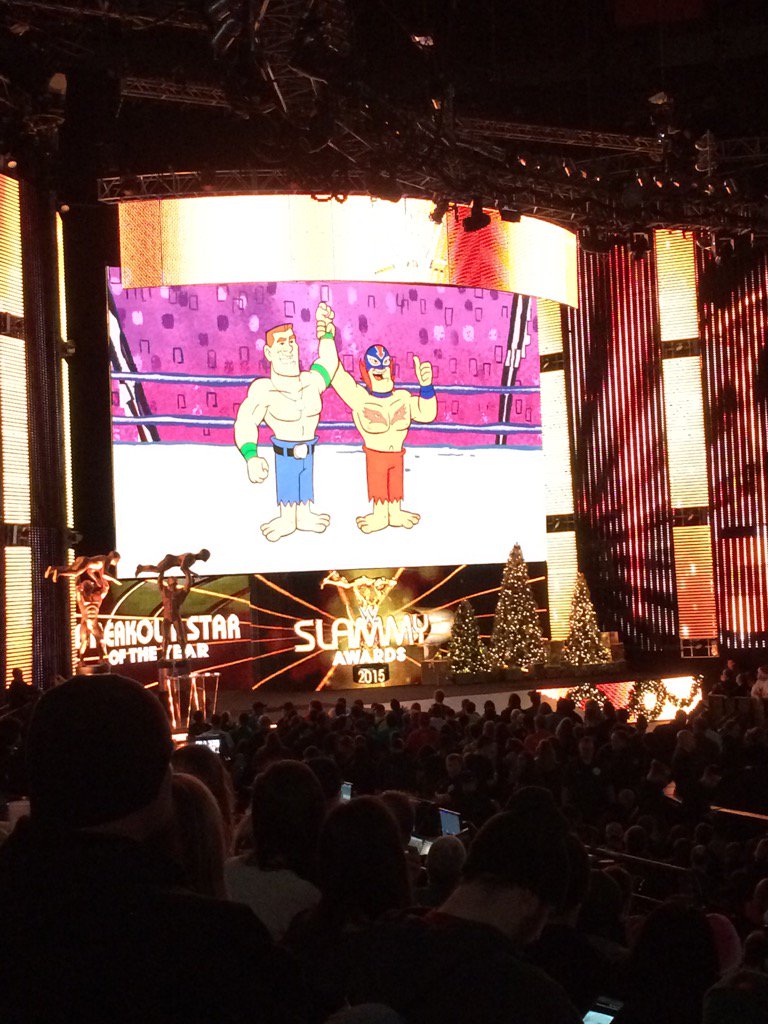 I would agree that Neville did not seem to be the person they thought would win the award because it looked silly in his trunks getting a Slammy when others were in Tuxes.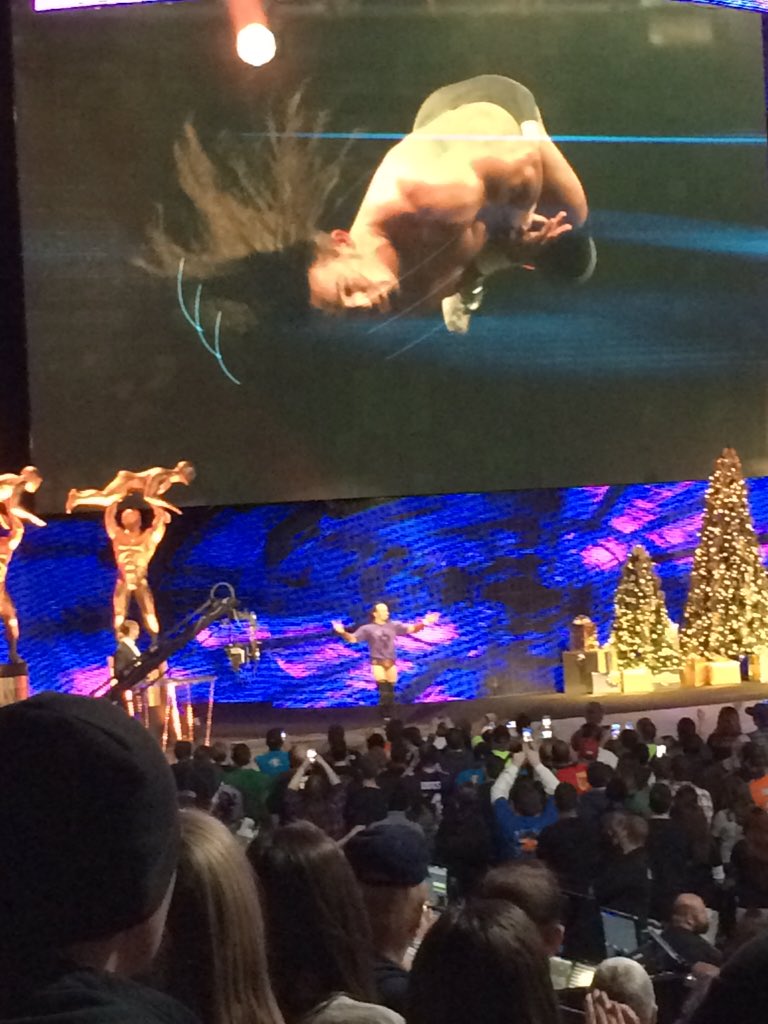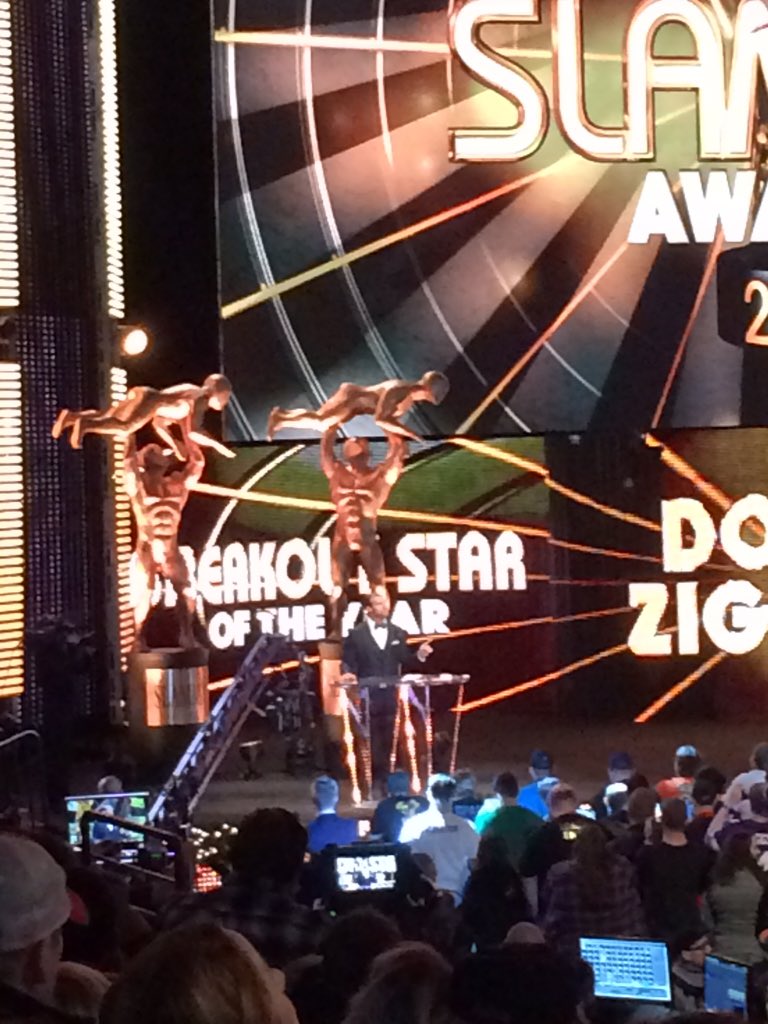 In between the Kane/Bray match, Erick Rowan managed to get busted open during the melee. He was bleeding near the beard and I believe he got a staple after the show.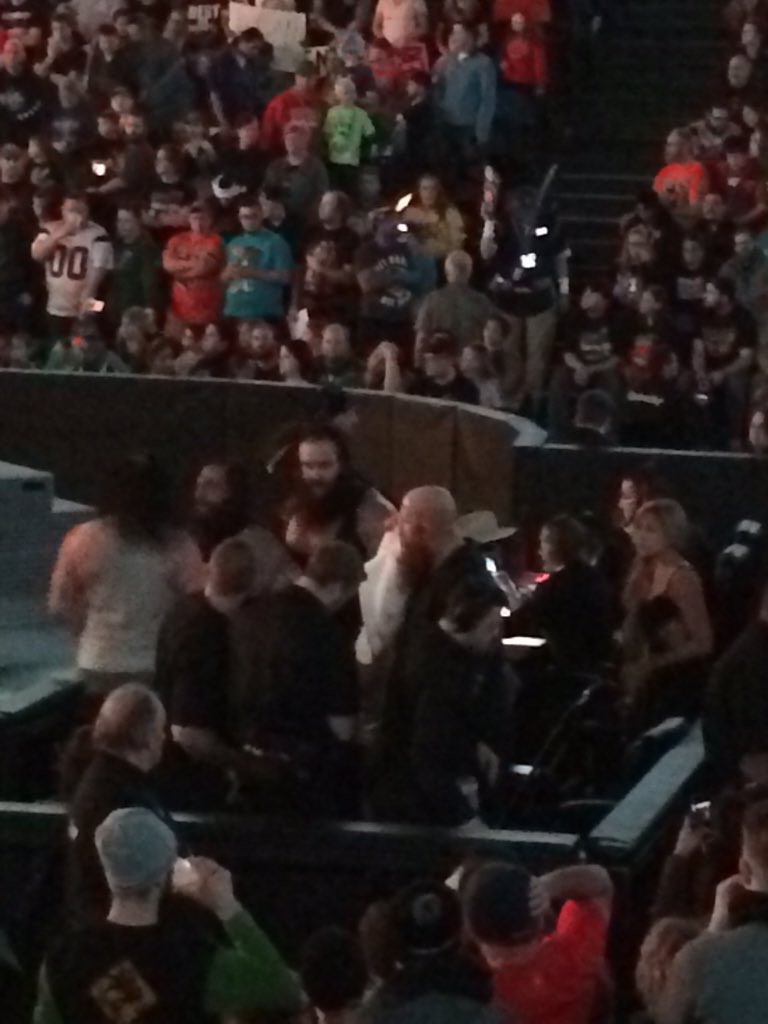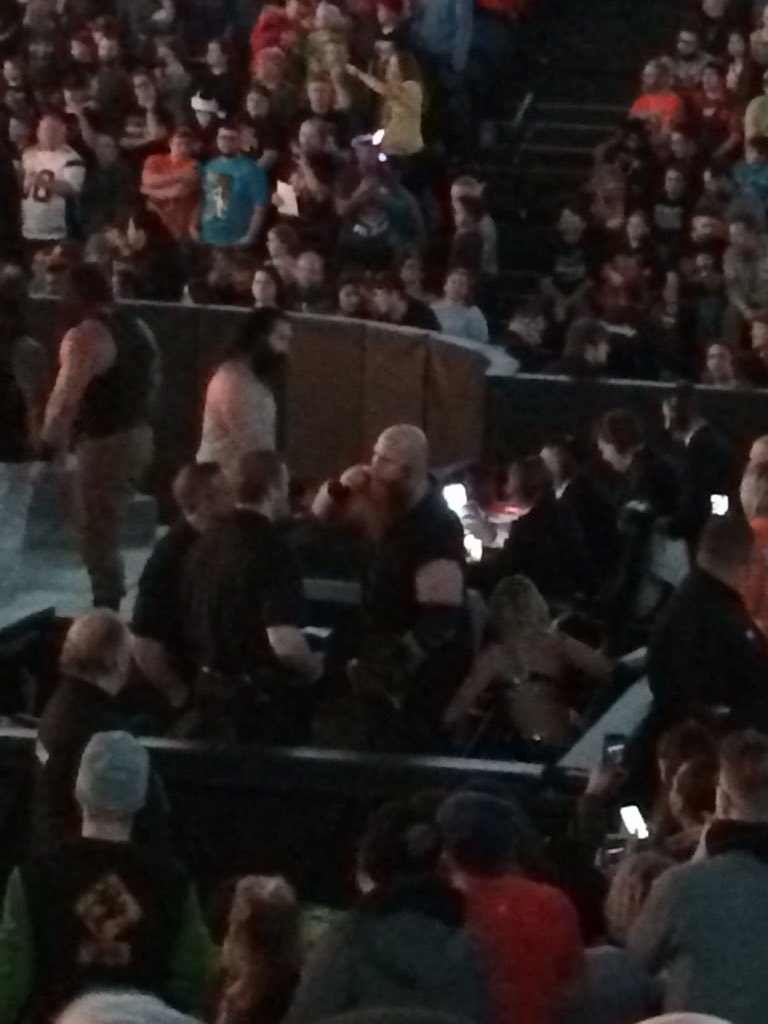 (It was not a fortuitous night for Minnesota-based wrestlers.)
I was so excited that Harper won a televised match.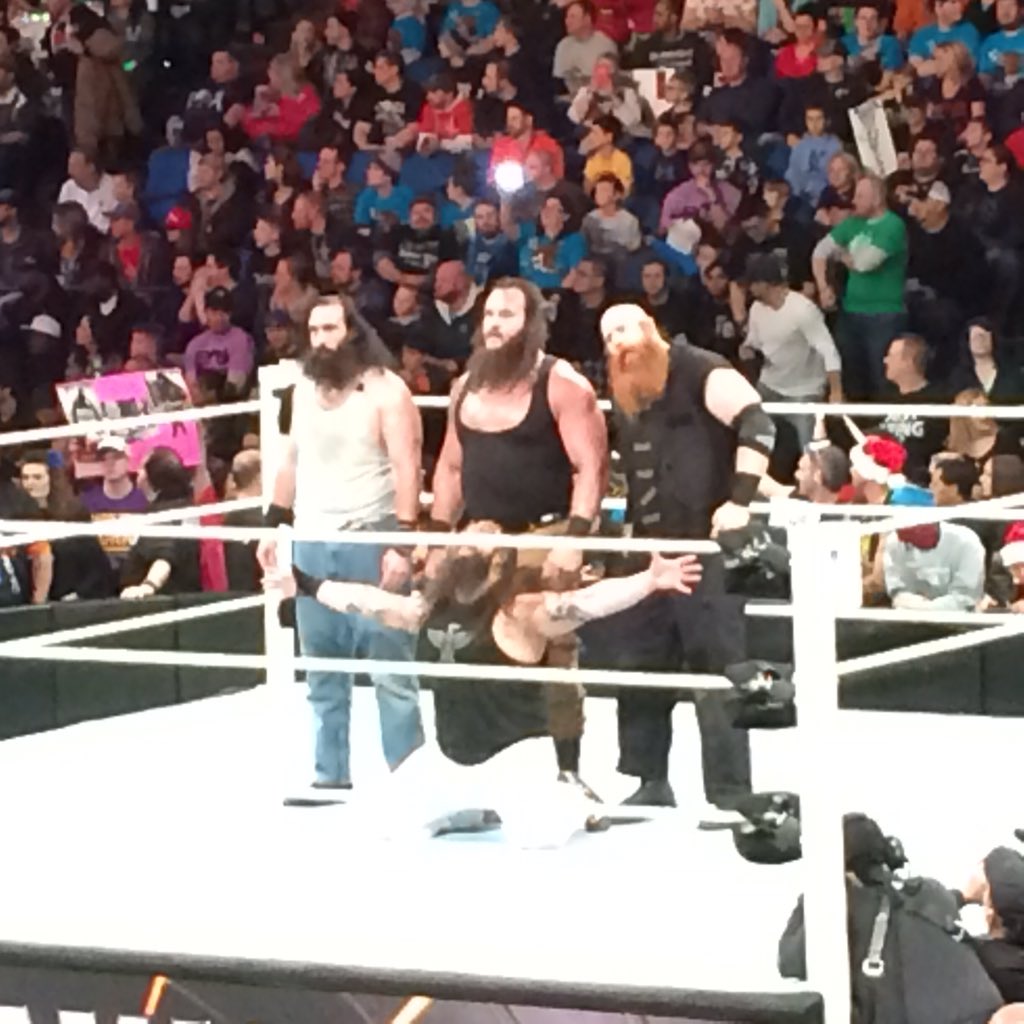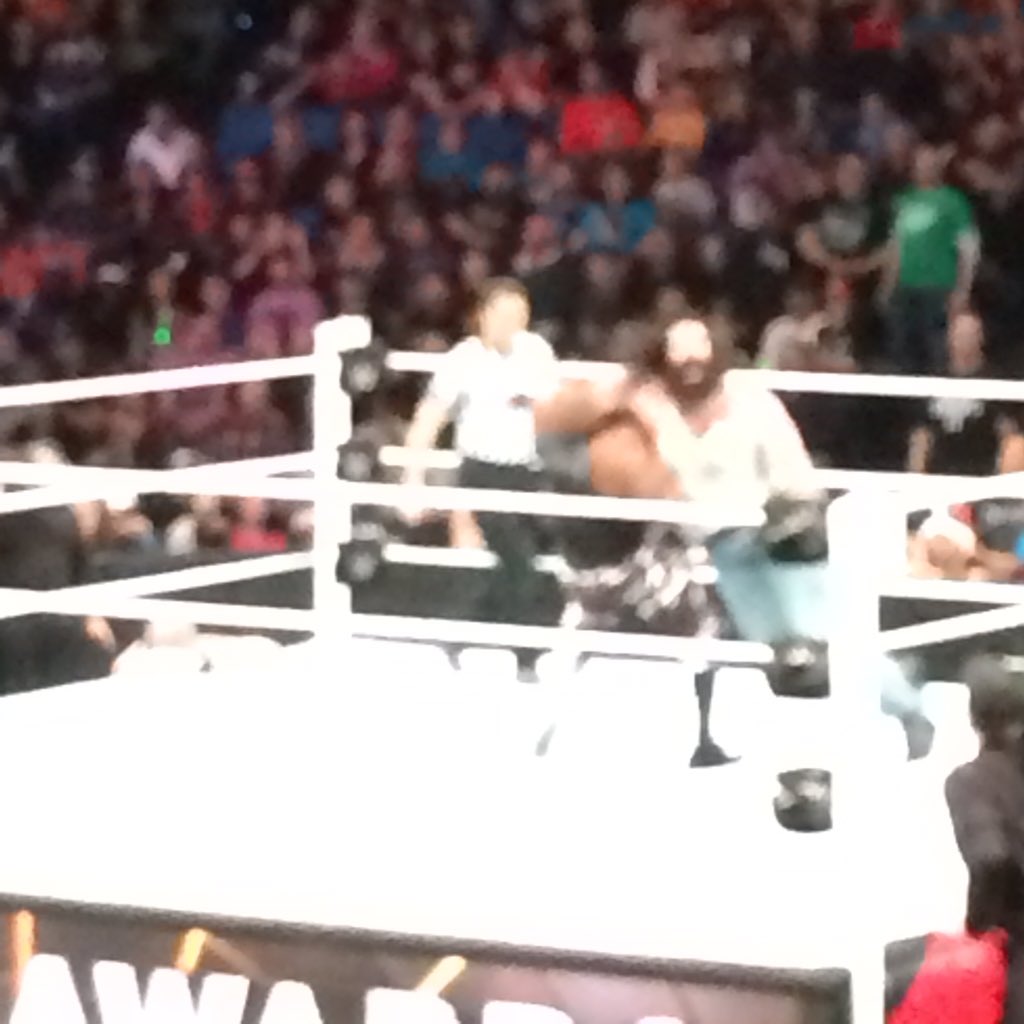 That made my day.
They would have people do their intros and walk into the ring during commercial breaks, so the wrestlers would have to stand there, sometimes with their opponent in the ring, and grimace menacingly at each other for several minutes while someone would accept a Slammy. Neville just stood on the middle rope the whole time, for instance.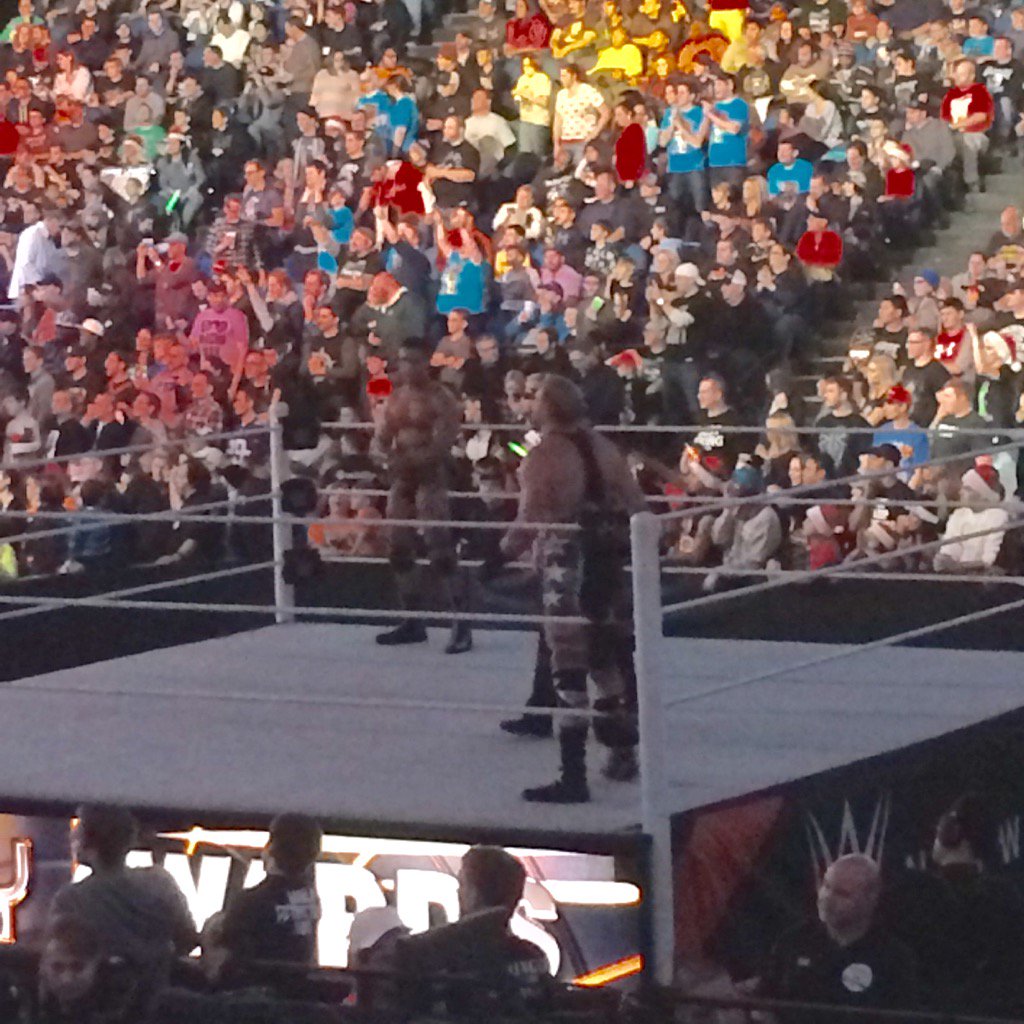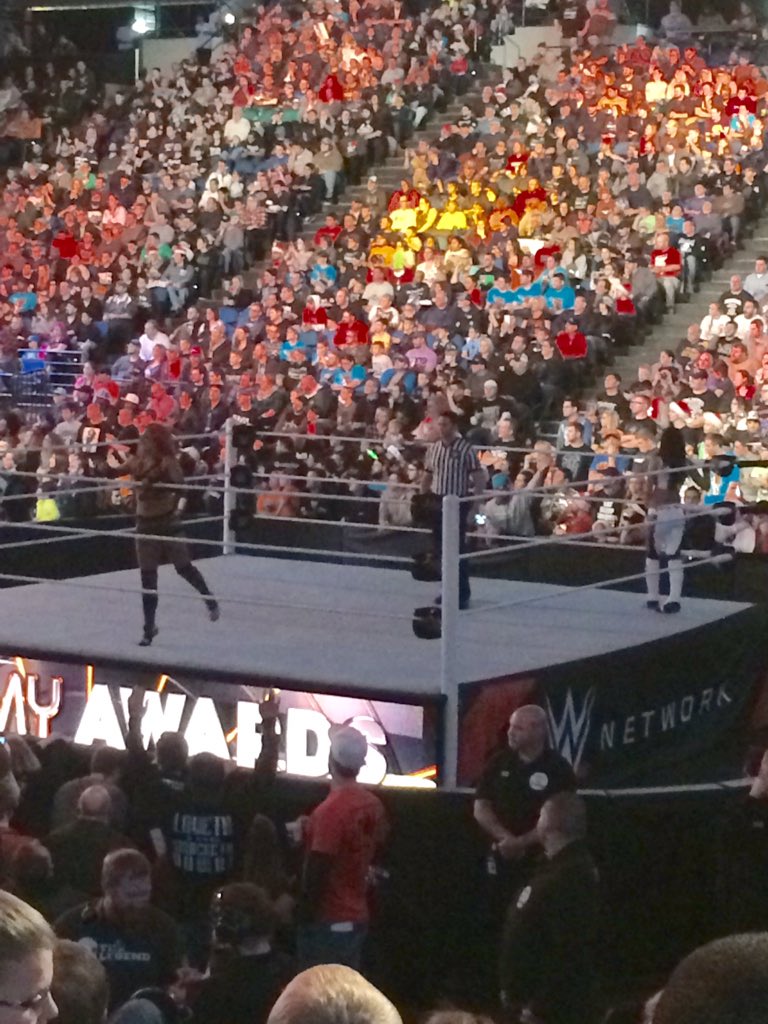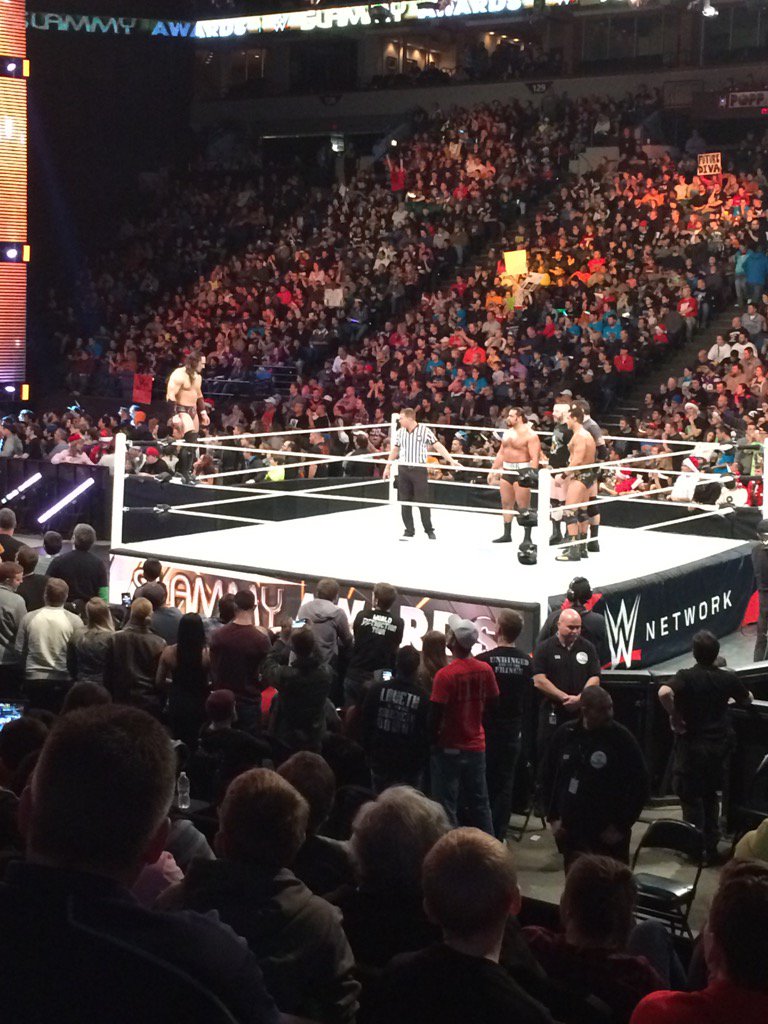 Most hilariously, was Kevin Owens burying his head in a turnbuckle during Kalisto's speech: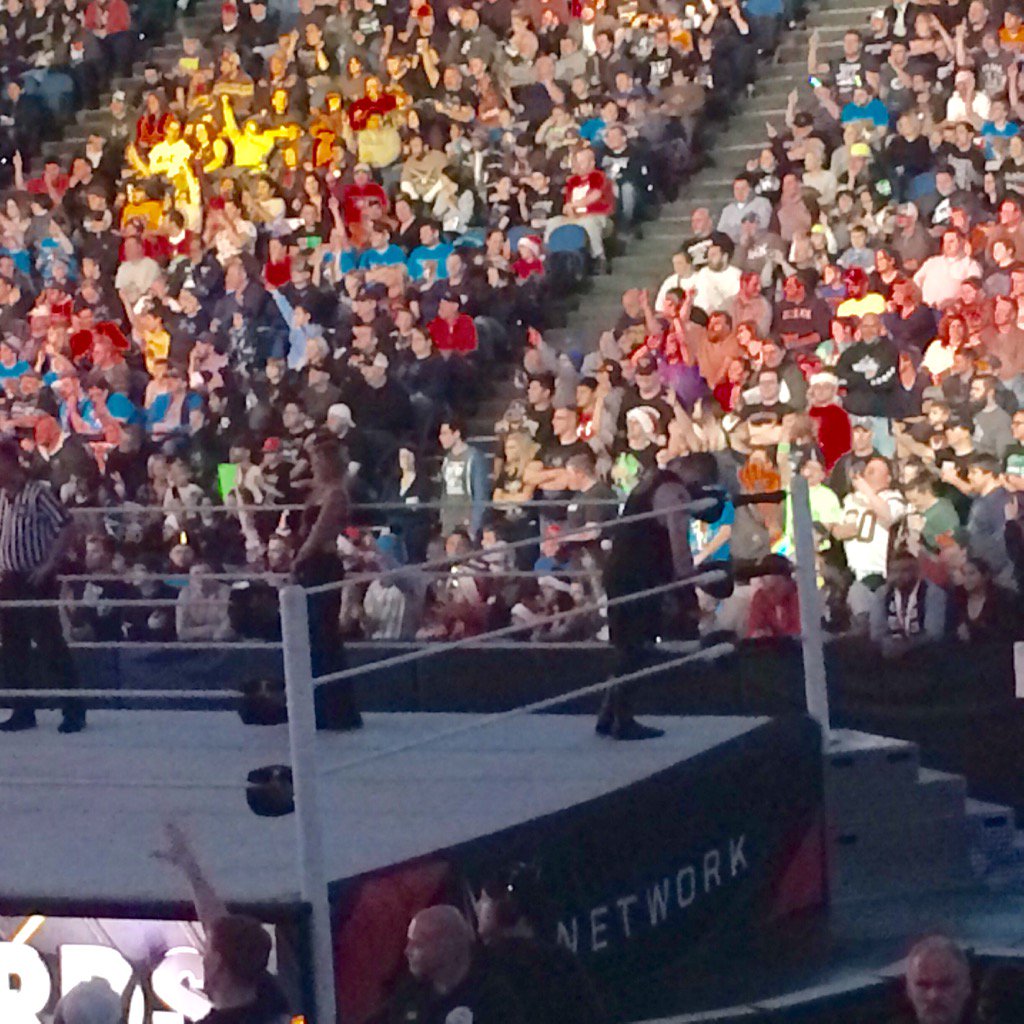 The crowd really wasn't that hot for KO's match until towards the end. However, all night long (and into this morning), I'm still getting retweets and favorites for the pic. He's certainly internet famous. Not sure if the live crowd cared nearly as much though.
Let's talk New Day.
Before the show, there was lots of New Day chants.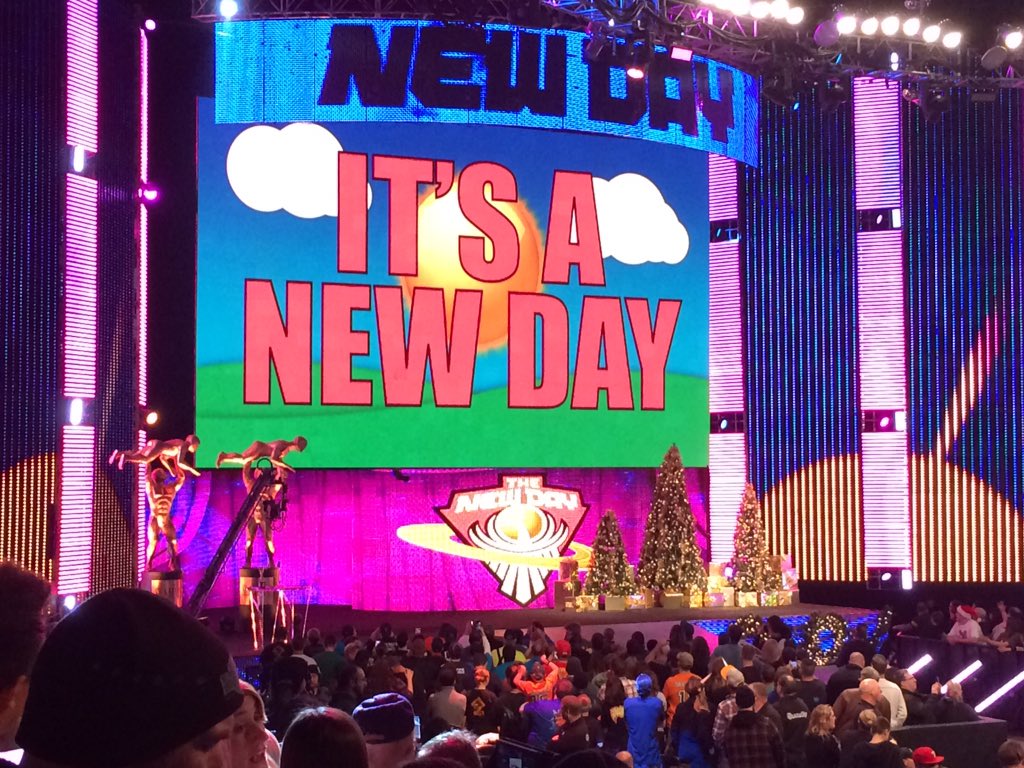 They were
over
.
Many people had the light-up unicorn horns.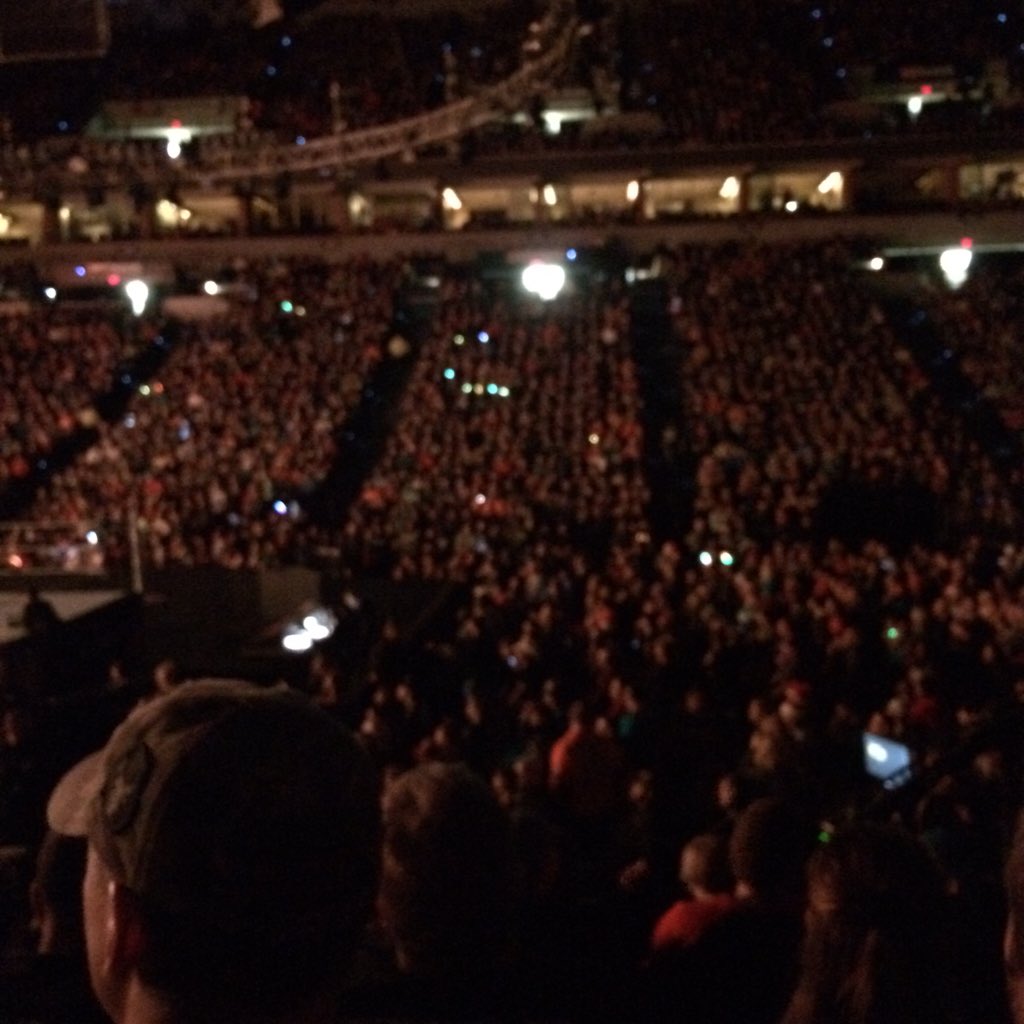 Including the whole row of people right behind me.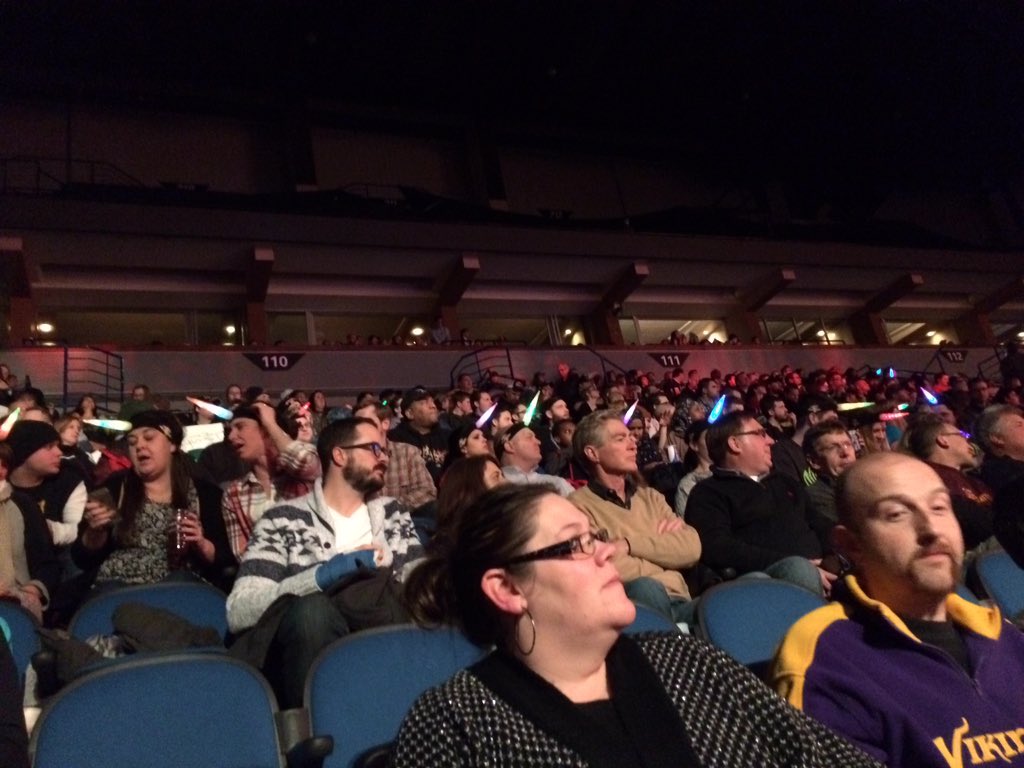 Kofi's
boots light up and Xavier had Elf-shoes
.
As for my
prediction that they'd mention WM in MN
, instead they just announced a house show on March 4. Very disappointing on that front.
Ambrose elbow off the cage.
So many disappointed kids that Cena wasn't there. That Sting wasn't coming. That Brock wasn't showing up.
Swagger/ADR was so much longer live.
The League of Nations are such
goofy
cheerleaders
.
The show was
surprisingly full
.

I saw lots of people on the top-most decks.
I know at home, it was probably pretty dull but I enjoyed it live. It wasn't great, but it was okay. I was in a good mood.